Find the ultimate family recreational vehicle in the Crossroads Cruiser CR3351BH fifth wheels for sale here at Topper's Camping Center! This spacious and luxurious option features many items to keep you and your entire family happy and comfortable anywhere you take it. Let's take a closer look at the top three features for the perfect family RV in this Crossroads Cruiser CR3351BH fifth wheel review!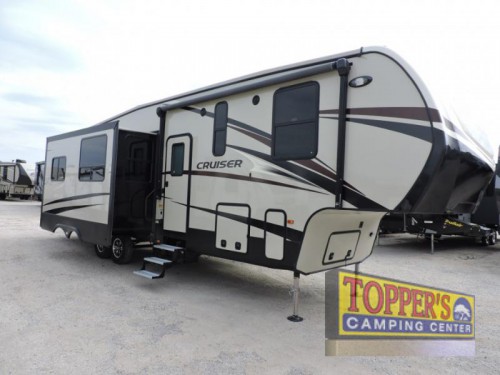 1. Spacious Design
The Crossroads Cruiser is a quad slide floorplan with enough space to sleep up to seven people. The open design includes dual opposing slides in the main living and kitchen area as well as a slide in the master bedroom and bunkhouse area. With this much space, you will have plenty of room for more everyone as well as all the high quality features you would want such as a full kitchen complete with two pantries and a comfortable entertaining space with theater seating for two and a full entertainment center with built-in fireplace!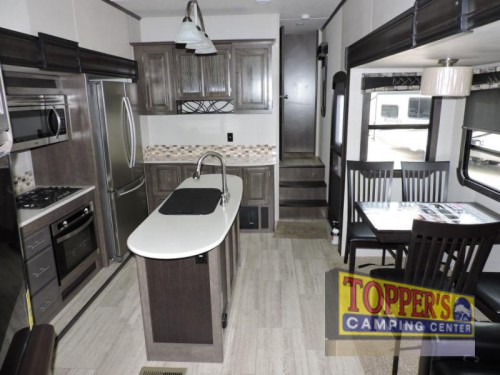 2. Multiple Bathrooms
When taking along a large group, having more than just one bathroom will be a great addition. The Cruiser 3351BH comes with one and a half baths with both of them being directly connected to sleeping areas. From the master bedroom, you will have not only the main entrance to the bathroom, but there will also be a private door to give you quick and easy access anytime of the day or night. Plus, the half bath is connected right to the bunkhouse for the same easy access.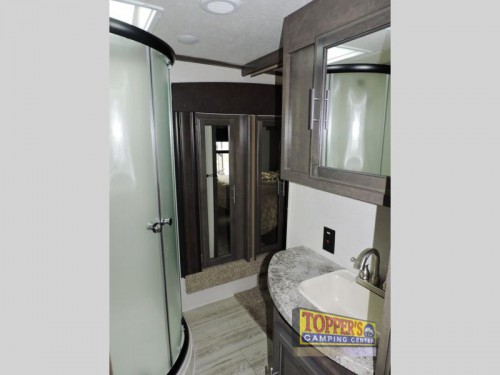 3. Cooking Made Easy
Making meals for a large family will be a synch in this fifth wheel, because with the addition of a second, exterior kitchen, you will have more places than just the inside to cook. This outside kitchen will come with a fridge, sink, and a pull-out, 2-burner stove, so you can easily do your cooking outdoors and keep the interior of the camper clean. And who doesn't love spending time outdoors grilling up burgers and hot dogs for the family? You can even use the campground fire when you are cooking outside for the complete camping experience.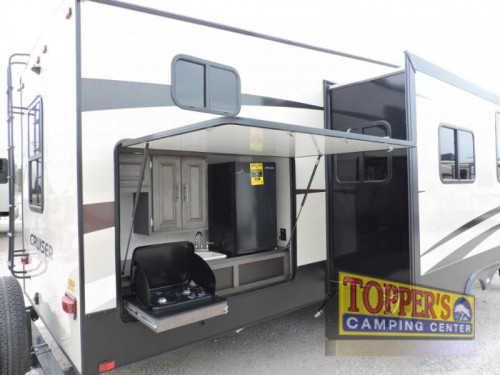 As you can see, the Crossroads Cruiser CR3351BH fifth wheels have been specifically built with family vacations in mind. And right now, you can save almost $22,000 on the one model we have left at our location! So hurry up and contact us to find out how you can take home this affordable, family friendly RV!