Love to take your off road toys with you on trips?  Did you think toy haulers only came in fifth wheels?  Check out the Cruiser Stryker Toy Hauler Travel Trailer for sale!  Everything you need in a toy hauler with the convenience of being an easy to pull travel trailer.  Not only is this travel trailer easy to pull it's so user friendly, you will want to spend all of your time on the road!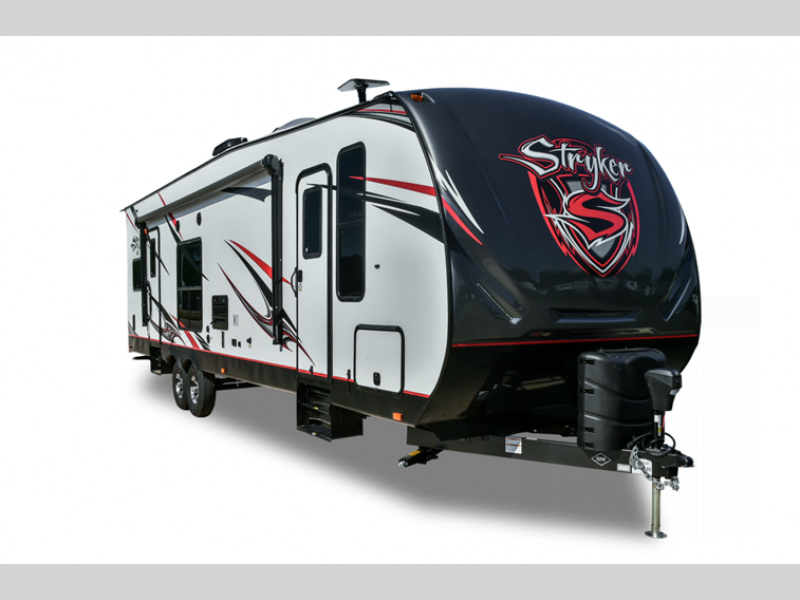 First and foremost, let's talk about the garage area.  You won't believe the space they have included in the Stryker Toy Hauler Travel Trailer.  Not only is there enough room for toys such as Side by Sides, ATV's, motorcycles, and dirt bikes, the space without the toys is amazing.  There are 5,000 lb. tie-downs, are steel-mounted to the floor and have been strategically placed for maximum options to be able to secure your load.  The garage area features 81″ of under-bunk clearance.  Besides the bunk , there is a great booth seating area for dinners or just enjoying company.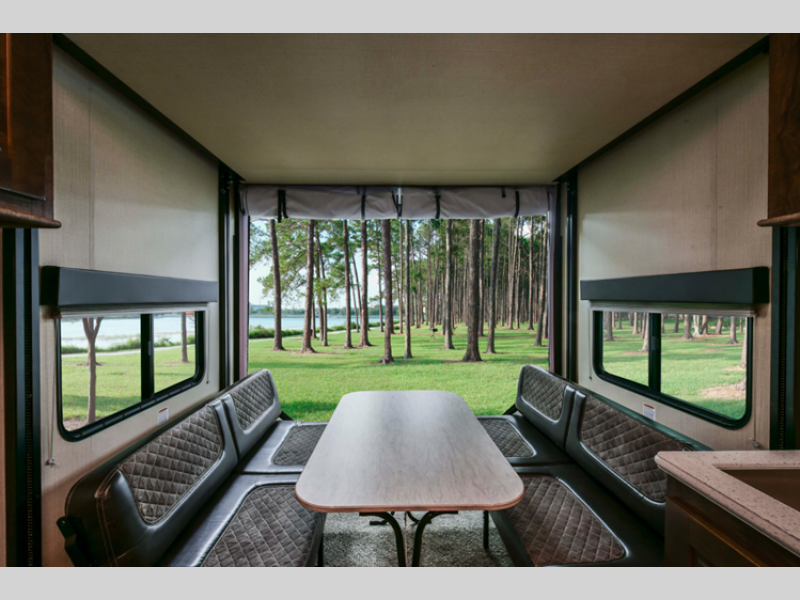 The living space in the Stryker Toy Hauler Travel Trailer is a perfect place to refuel and relax after a long day out on the trails.  The kitchen includes a three burner stove with oven and microwave.  There is a full size fridge and plenty of storage above and below the sink.  The TV is above the microwave so it can be viewed from anywhere in the living area.  There is also plenty of overhead storage for your gear.  The whole area is topped off with a ceiling fan to keep it nice and cool.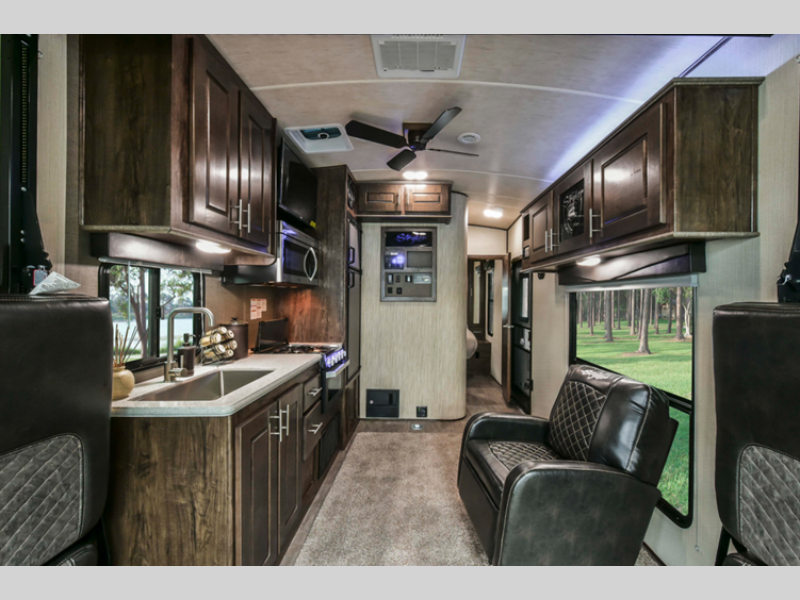 The bathroom is on the way to the master bedroom located at the front of the Stryker Toy Hauler.  Everything you need to get squeaky clean is in this beautiful bathroom including a toilet, sink with vanity and a tub/shower combo.  The master bedroom is a perfect place to recharge your batteries after a long day of play.  There is a queen size bed with storage on either side of the bed and overhead also.  Plenty of room to store your clothes and gear.
If you would like to take your camping to the next level, the Cruiser Stryker Toy Hauler Travel Trailer is the perfect RV for you.   Contact us at Topper's on come on in and let our knowledgeable team get you on the road to adventure today!