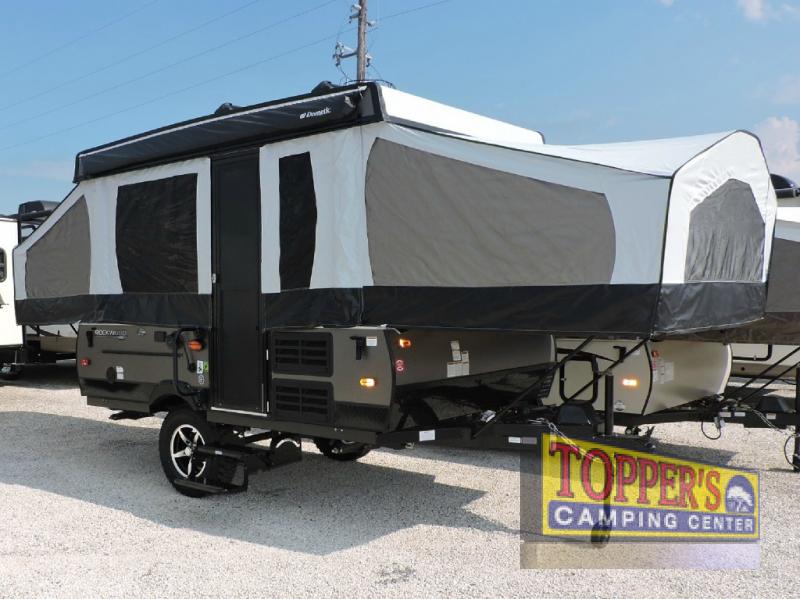 Ready for some outdoor adventure this year? It's time to get out and enjoy the wilderness the way you've always wanted. Feel the wind on your face, the sound of the rushing waters of a nearby stream, all while enjoying a cozy night's sleep.
The Forest River Rockwood Extreme Sports Folding Pop-Up Camper is the perfect way to explore the wild blue yonder without sacrificing your comfort. The more you are able to rest, the more you will be ready for the next day's adventures.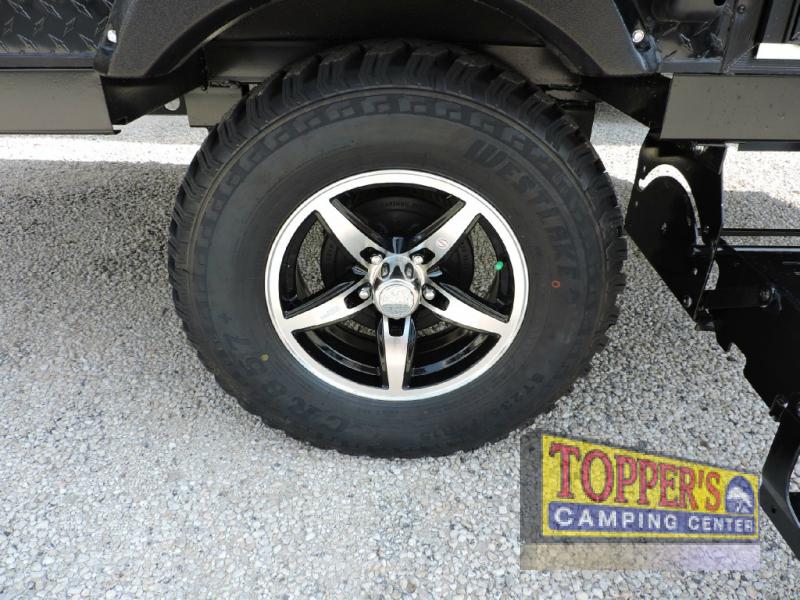 With 15″ Mud Rover tires and a durable fiberglass vacuum bonded radius roof, the Rockwood Extreme Sports Pop-up is built to stand up to whatever the road throws at you.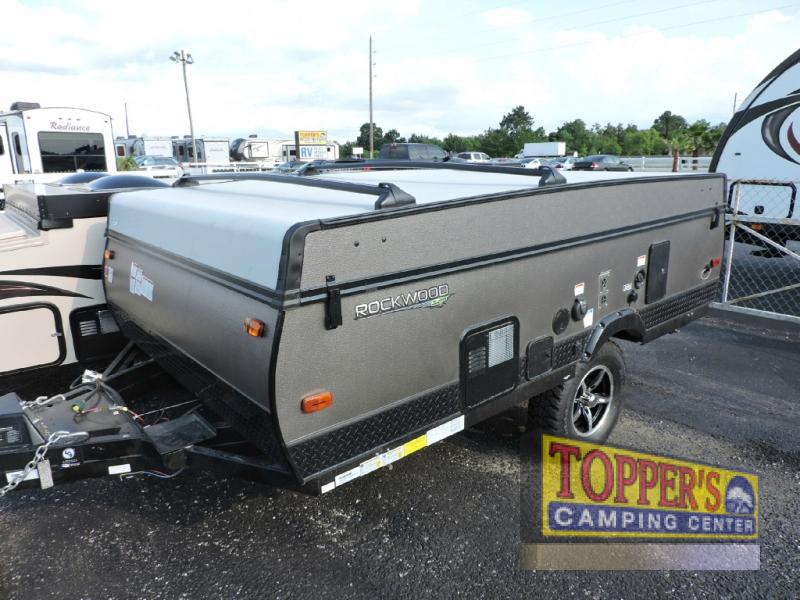 The ProRac System Permanent Mount Cross Bars on the roof allow you to carry your bike or kayak. This way you can bring your outdoor gear along easily and efficiently, while freeing up room in your truck or SUV. The ToyLock Mounted Locking System keeps your gear safe while you're away from camp.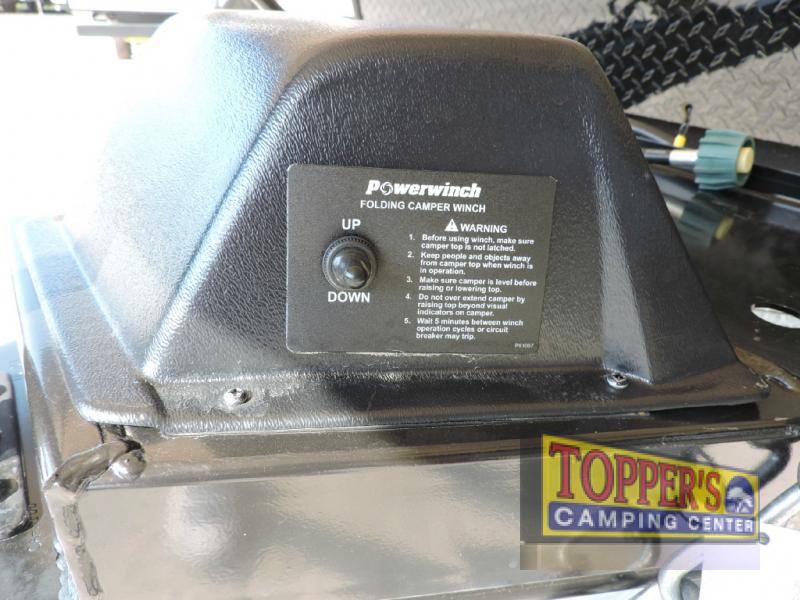 Even though this Rockwood pop up is designed with the adventurer in mind, it still has many modern conveniences that make owning a pop up easy. The power lift and easy glide scissor pole bed supports makes setting up and breaking down camp a breeze.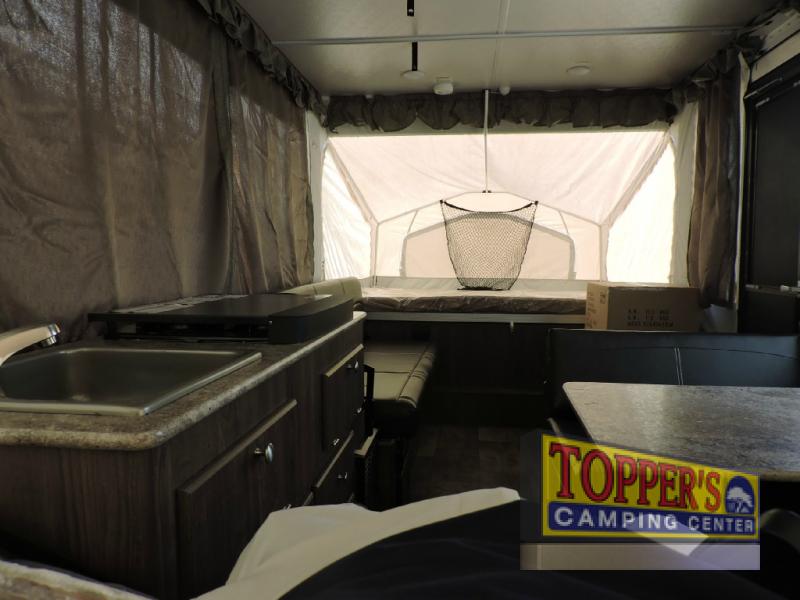 Inside, you will find an inviting interior with comfortable bedding, seating and dining. The quilted mattresses are heated and controlled by a thermostat. so you can set the temperature to suit your custom comfort level.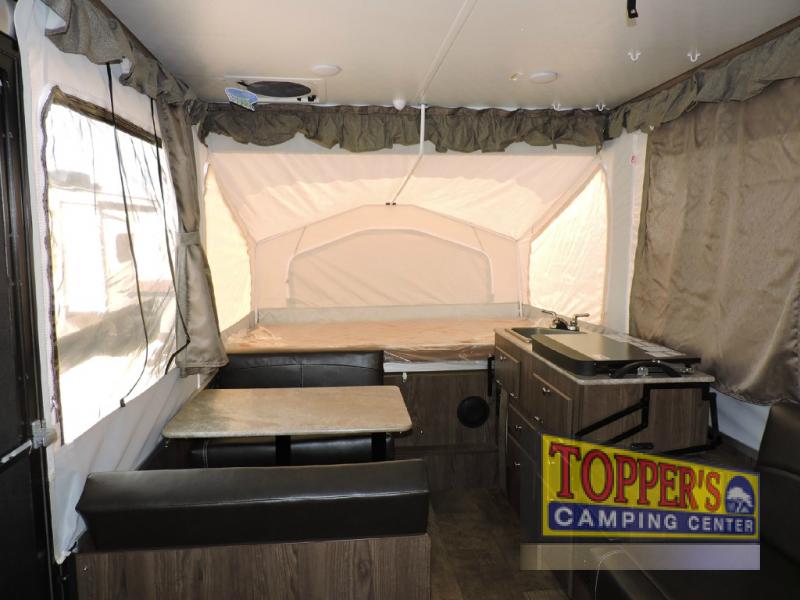 The camper kitchenette allows you to store and prepare campground meals with ease.
There is even an awning with LED strip along with outdoor speakers for fun parties in front of the campsite with family and friends. In addition, an outdoor grill with worktable is included for delicious bbq burgers and brats.
In the front of the trailer, you will find a large front storage deck along with dual 20# LP bottles with cover and automatic LP regulator.
For a complete demonstration of all the cool features the Forest River Rockwood Extreme Sports Pop-Up Trailer has to offer, Contact Us at Topper's RV or visit us at Our Location.
Your next adventure is waiting. Are you ready?