It happens.  You are happily getting ready to leave on a much needed vacation and something stops working on your RV.  You deserve your time away!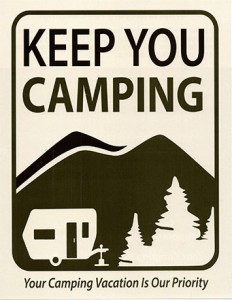 Topper's is going to help you get on the road, even if it means that we need to fix something in a jiffy.  We promise to help you with your critical care issues and keep you camping.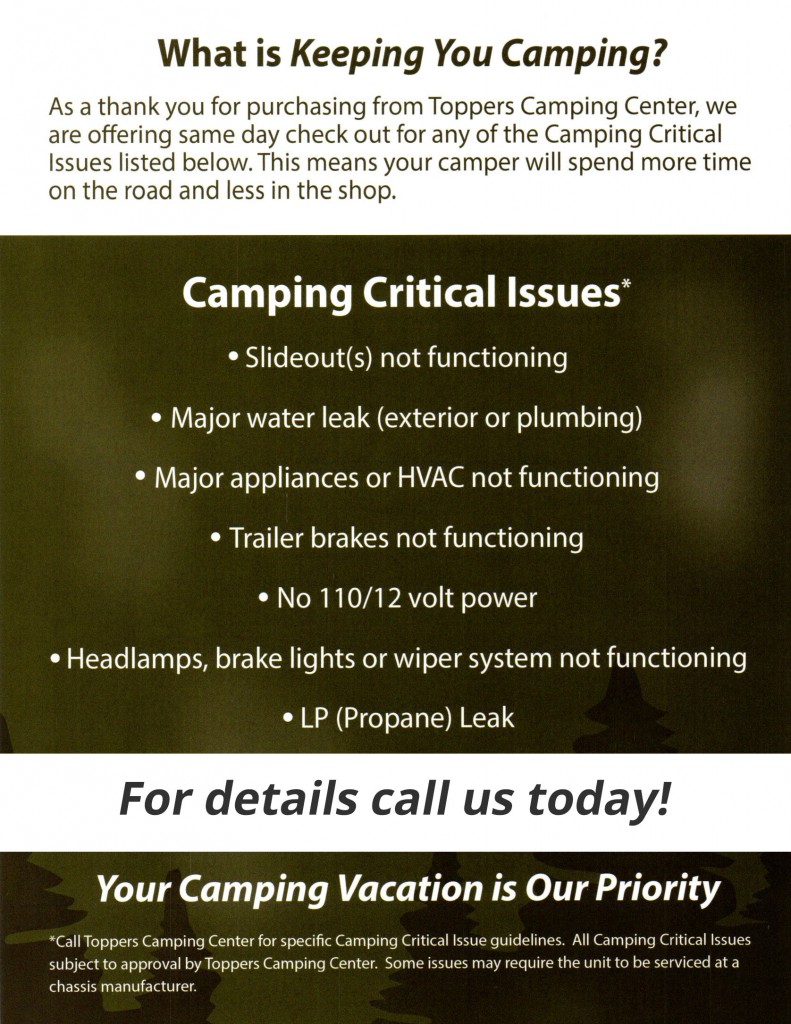 What is a critical care issue?
Topper's has a list of what we consider "critical care issues" or repairs that we want to fix for you right away.  Having an issue with your camper shouldn't spell the end of your well deserved break.  Here is a list of what we consider "critical care issues":
Slideout(s) not functioning
Major Water Leak (exterior or plumbing)
Major appliances or HVAC not functioning
Trailer breaks not functioning
No 112/10 volt power
Headlamps, brake lights or wiper system not functioning
LP (Propane) Leak
Have Questions?  Just Call!
Still not sure if your problem or repair is "critical"?   Just give us a quick call and we can help you assess what you need in terms of repairs or even parts.  If your RV needs to be serviced at chassis manufacturer, we can point you in the right direction for those problems also.  Our goal is always to keep you camping.
What Else Can We Do?
Maybe the repairs have just been too frequent lately and you need a new rv or a new to you used rv.  We have travel trailers, fifth wheels, and even toy haulers!  Or maybe you just want to come have a look or hear about what is new in the RV world.  Contact us at Toppers today or come on over and our friendly staff will be happy to get you up to speed on the latest and greatest in the RV world.  Let's work together to keep you camping!