Find comfort and convenience together in the Rockwood Roo expandable travel trailers for sale here at Topper's Camping Center! These incredible campers pair all of the luxury of a travel trailer with the compact, easy-to-tow design of a popup camper. And right now, you can save up to $9,000 to take one home with you today, so let's take a closer look at what you can enjoy in this Rockwood Roo Expandable travel trailer review!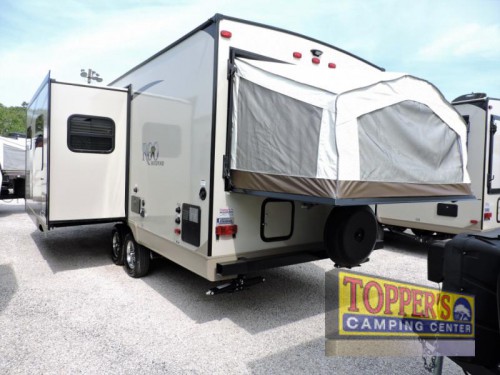 Perfect Family RV
The Rockwood Roo comes in 12 different floorplans to assist you with finding the one that fits your needs. Each model will come with anywhere from zero to two slides with each one featuring multiple expandable sections. This way, the camper can be small when you are traveling but spacious once you have arrived at the campground. Plus, there will even be models with space to sleep up to nine people!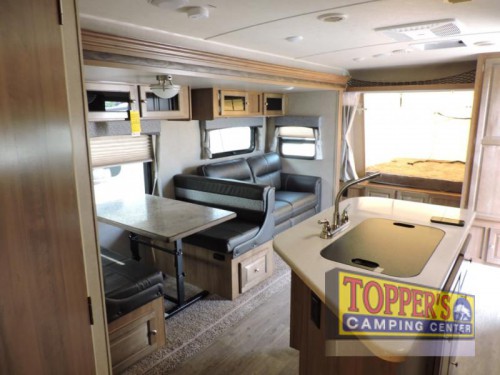 Easy Travel
The innovative design of expandables helps make the time you are traveling on the road easier. One thing other than the compact size that does this is by the lower weight of the RV. A lighter weight design allows you to easily pull this camper with a smaller vehicle as well as save money by being getting better gas mileage. This way you can get to where you want to go without sacrificing quality or comfort.
More Features Inside and Out
Once the Roo travel trailer has been set up, you will be shocked at how many features you can enjoy. The interior will come with everything you need including a full bathroom, mounted LCD TV, a full kitchen with optional stainless steel appliances, and so much more! And you will even find an outside grill prep area where you can choose to add a gas grill and worktable for those time you wish to cook outdoors.
Our Rockwood Roo expandable travel trailers come with all of the comforts of home in a lightweight, more manageable package that you are certain to love! To find out more about how you can hit the open road with ease, be sure to contact us or stop by our location today!