If you are looking for the perfect lightweight travel trailer, look no further than the Cruiser Radiance Ultra Lite 26BH.  What is so special about this travel trailer you ask?  There are so many benefits of owning this travel trailer for sale, we've decided to break it down for you.  Here are some top reasons to love the Cruiser Radiance Ultra Lite 26BH.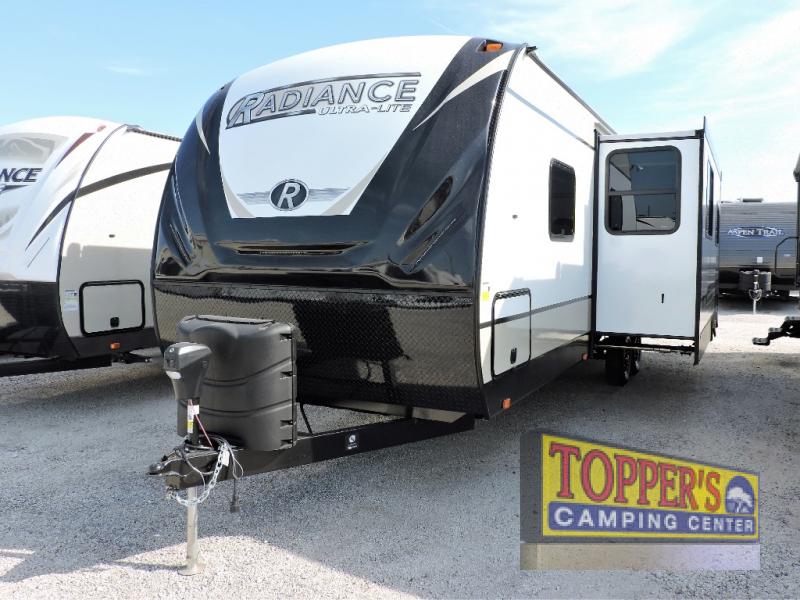 Reason #3 – Great For Families
When you are taking your camper for a nice, relaxing trip, the last thing you want is a hassle.  With the Cruiser Radiance Ultra Lite 26BH travel trailer, you get all the features that make vacationing in a camper enjoyable, even with the kids.  The slide featured on this camper makes the interior feel very spacious.   Your family will enjoy the fun bunk room for the kids and the comfy pull out sofa for extra sleeping space.  The u-shaped dinette is perfect for meals and family game nights.  And when the kids come back from their day wearing every piece of dirt they could find, there is a great full bath to get them squeaky clean!  There is also plenty of interior and exterior storage throughout the camper.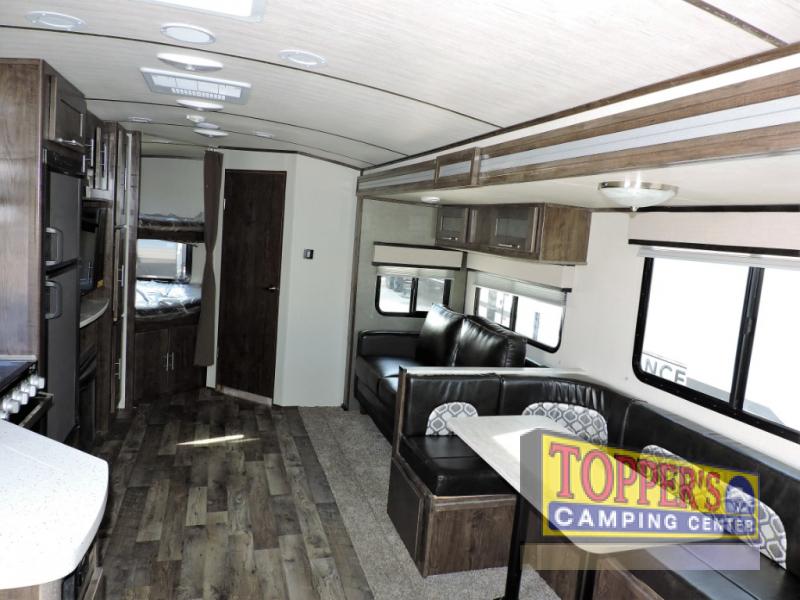 Reason #2 – Two Great Kitchens
When you are traveling with family, meals are one of the most memorable times spent together.  The Radiance Ultra Lite travel trailer has both an indoor and outdoor kitchen for your cooking pleasure.  The indoor kitchen includes:
Angled countertop with double sink
Three burner range with oven
Full size refrigerator
Microwave
Plenty of cabinet storage
The outdoor kitchen is a great addition to the campfire.  It includes a small fridge, two burner range and sink for easy cleanup.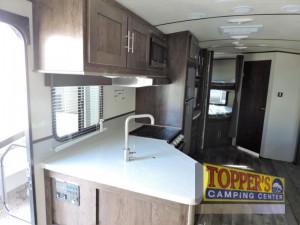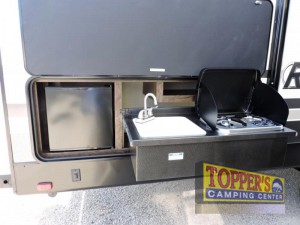 Reason #1 – The Value
You can't beat the value you get with the Cruiser Radiance Ultra Lite 26BH travel trailer and you can't beat Topper's price.  The Radiance blends luxurious looks and amenities with an affordable price.  You will find everything you need in a family camper without breaking the bank.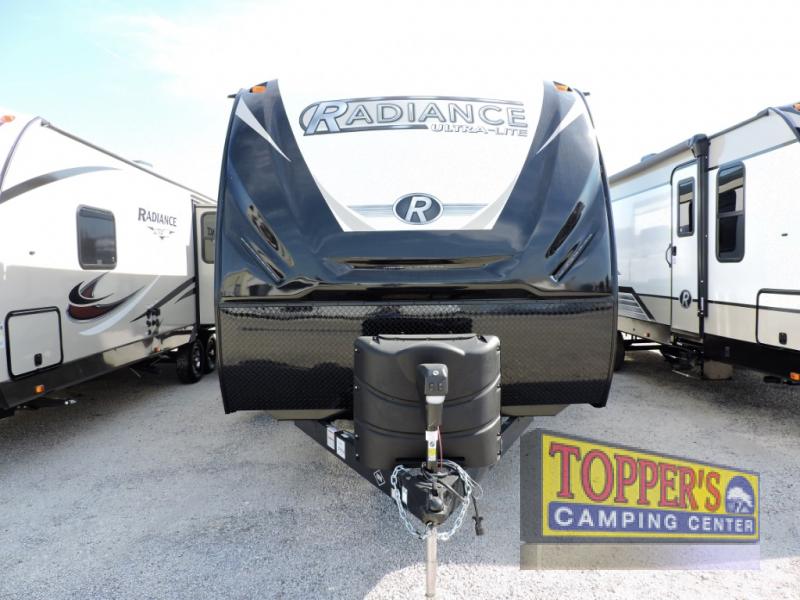 Come On In
We invite you to come on over to Topper's Camping Center and see the beautiful Radiance Ultra Lite for yourself.  Our staff is here to answer any questions you may have and give you a personal tour of this family camper.   Contact us today for more information on the great price we are offering.  Happy Camping!