About Topper's RVs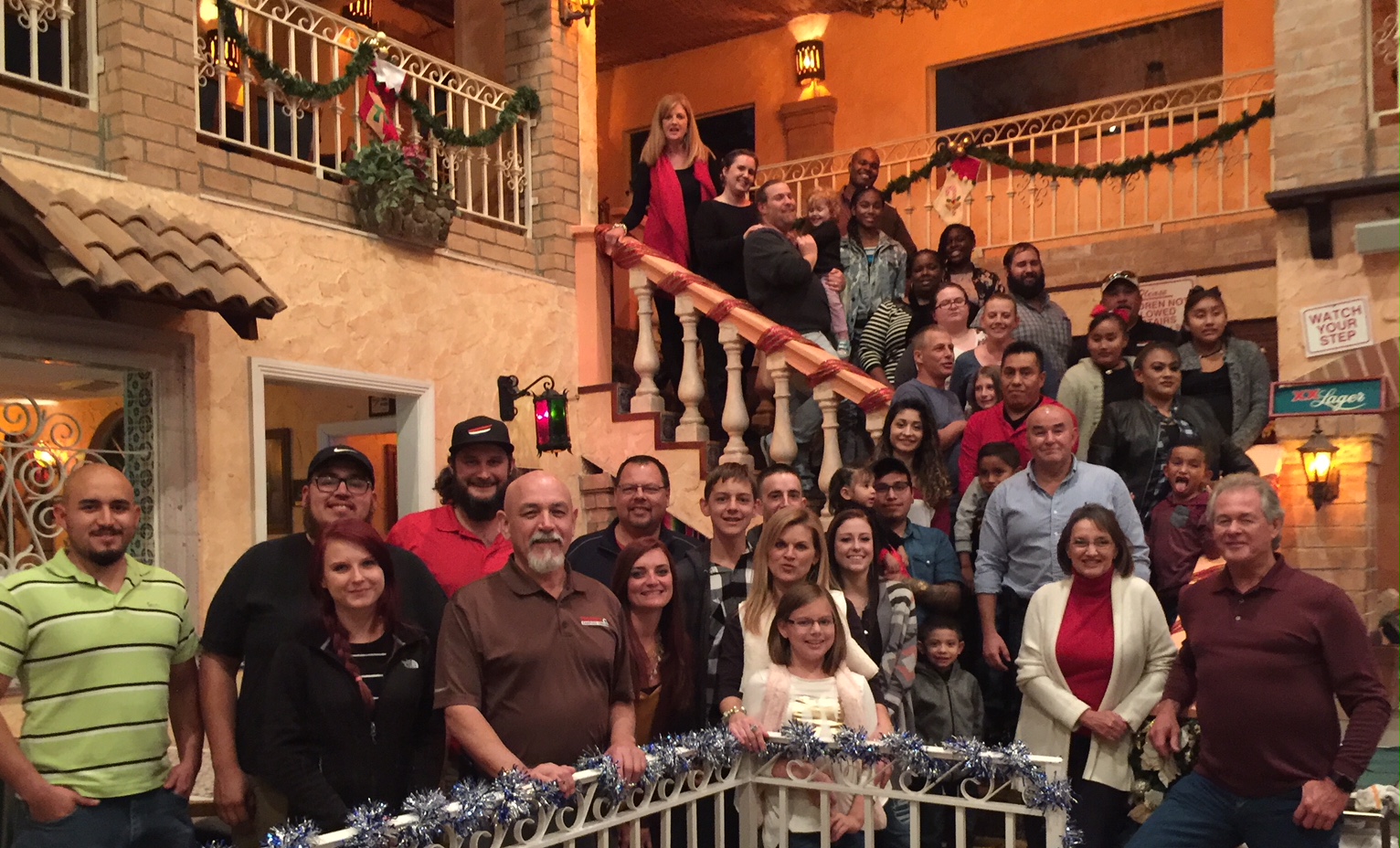 53 Years of Experience, Still Growing
Our business has been in continuous operation as a new line RV dealership under the same company name and family ownership since 1967. We're known as the oldest and one of the largest of the Houston/Harris County metropolitan area dealerships providing RV service, accessories & repair parts, new & used camper sales, finance and insurance.
Topper Sales, Inc., is our corporate name but we're known publicly as Topper's RVs, operating from a single location, state of the art facility near the town of Waller, Texas (in northwest Harris County) and online as ToppersRVs.com. Three generations of the L.A. Troutt family have owned and operated Topper's and most of our departmental managers for RV service (Rene Cortez - renecortez@toppersrvs.com), parts & accessories (Bryce Barkley - rvparts@toppersrvs.com), finance (LeAnn Lupinacci - llupinacci@toppersrvs.com and general sales manager (Tony Porter - tony.porter@toppersrvs.com) have been employed by Topper's for more than 10 years.
We were the largest volume pickup truck camper top dealer in Houston for many years (we no longer sell them) at our original location on Airline Drive in Houston near Northside. We've continued for more than a dozen years to sell the most pop-up campers or camping trailers in the State of Texas after moving our dealership to Jersey Village on US 290 and most recently to our new dealership home further out US 290, past Cypress near the intersection of FM 2920 (Waller-Tomball-Spring Road). We recently signed on to be the Houston market dealer for Holiday Rambler Class A motorhomes. One of the most recognized and revered motorhome brands available.
Statistical Surveys, Inc., of Grand Rapids ranks Topper's among the highest volume towable RV dealerships in Texas. RV Business Magazine has several times awarded Topper's Camping Center recognition as one of the Top 50 RV dealerships in North America, including elite Blue Ribbon status. Criteria for awards included a complete list of customer services offered, the quality provided, exceptional training of associates and commitment to our local community.
We think customers want good, quality service from an RV dealership and most people prefer buying their next camper from the dealership which provides good service for them. That's our main trade secret for success - we fix campers, outfit RVers for their next adventures and we sell campers too. Our service technicians, service advisors and parts specialists are trained within RV industry standards and have been awarded industry certifications. If we at Topper's have performed well for them, our customers will recommend our services to others.
Our dealership supports efforts of the RV industry to promote the recreational lifestyle through our membership in the GoRVing coalition and by maintaining membership and providing volunteer leadership for the GoRVing coalition board and trade associations including the RV Dealers of Texas (RVDOT), the Texas Recreational Vehicle Association (TRVA) and the national RV Dealers Association (RVDA) for the U.S.
Over the past decades, customers have come to visit our dealership location from points all over the Houston Metropolitan area. As the volume of our business grew and the area population and roadway traffic increased, we've relocated to larger dealership facilities farther north/northwest just outside of the congestion but in the path of future growth.
At our current dealership location near Waller, customers driving motorhomes or pulling campers toward Topper's can navigate around the center of Houston via the Outer Belt freeway loop. We're strategically located fronting the US 290 freeway but on a calm, wide feeder road several miles north or the intersection of SH 99, also called The Grand Parkway or the "Outer Outer Belt".
When shopping, we think most people prefer to receive sale prices for each of our campers offered for purchase so they don't have to guess about how much a camper will actually cost them. We feature most of our campers for purchase on our dealership website along with photographs and provide sale prices below MSRP marked on them. If our sale price is not yet posted on an RV unit (at our dealership or on our website) just ask for it at anytime while browsing.
Our approach to RV sales is very simple yet very different from other RV dealerships - and certainly much more pleasing than shopping at most new car dealerships - because we train our associates not to try to sell. Rather, we have been coached to offer assistance to customers and listen closely to their stated needs and preferences in order to help them find the perfect camper for them which will fit their camping needs and their budget.
Once customers have decided which new or used camper at Topper's they want to own, the paperwork process usually takes only a few minutes. Our dealership provides RV finance from many established banks and credit unions. In fact, more than half the people who purchase campers from Topper's ask us to assist them with finance and insurance coverages. We also handle all the documentation required for titled vehicle purchases. Most of the customer's time at Topper's is spent with an RV technician or an RV expert receiving orientation and instruction on their newly purchased camper, learning how to enjoy it. We install towing equipment and offer instruction on how to properly and safely tow campers or handle motorhomes.
All our new campers have factory warranties included. Our pre-owned campers are given a full inspection . Extended, multiple year service agreements and some very dependable insurance programs are offered to all our new and pre-owned camper customers.
We appreciate all our customers and friends who have chosen Topper's for their business, who like us, follow us, watch us and communicate with us on Facebook, Twitter & YouTube and recommend us to others by word of mouth and while sitting around campfires all over North America, Central America, South America and even Europe.